Labelled "Land of Games", the Côte-d'Or is preparing to celebrate the Paris 2024 Olympic Games by organizing the 1st edition of a Côte-d'Or Village in Is-sur-Tille.
All day long on the esplanade of the Capucins, you will be able to participate for free in many sports and cultural initiations.
On the program:
Soccer
Tennis
Archery
Armchair basketball
Judo
Athletics
Petanque
Bowling
Ultimate (Disc golf)
Breakdance
...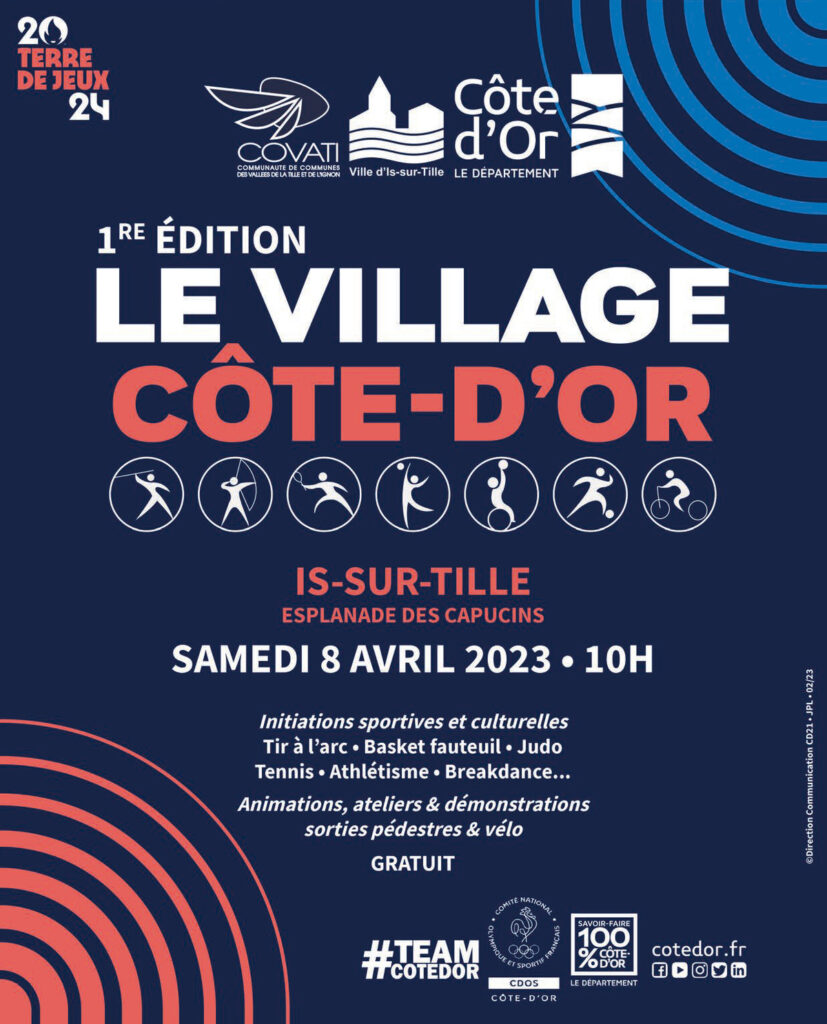 "Let's give our young people the desire to get involved in sport and let's carry together the values of Olympism which are the surpassing of oneself, the taste for effort, work and team spirit".
Animations, workshops, outings and demonstrations are also planned, as well as walks and bike rides.
more than fifteen sports are on the program of this great gathering
France Bleu will be present
France Bleu Bourgogne
will take its quarters in the village Côte-d'Or. A mobile studio will be installed especially for the occasion and a team will be present for 1h30 of live broadcast, from 11 am to 12:30 pm.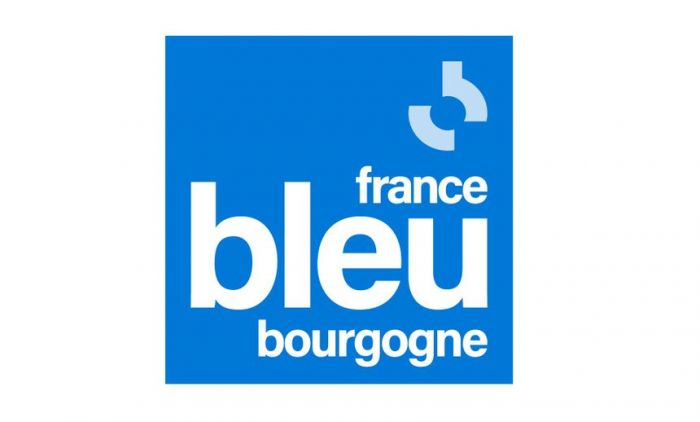 The program of the day in detail
Morning
10am Opening of the village
10h15 Hiking and cycling tours

Start of the hike
lsLoisirs Nature - Start in front of the restaurant near the stage
Start of the cyclo tour
Cyclo Club du Val d'ls - Start in front of the restaurant near the stage

10:30 a.m. Aeromodelling demonstration
Vald'ls Aéro Modèle Club ' - COSEC Gymnasium
10:45 a.m. Step demonstration
Foyerpour Tous - Scène
11:00 a.m. Aeromodelling demonstration
Vald'ls Aéro Modèle Club ' - COSEC Gymnasium
11:15am Ultimate Demo
Les Discjonctés
11:30 a.m. Inauguration of the 1st Village Côte-d'Or - Stage
11h40 Breakdance demonstration
Marlène SPAHR, godmother of the event, member of the #TEAMCOTEDOR
Afternoon
Practical information
Saturday April 8, 2023 10 am to 5:30 pm
Esplanade des Capucins
Free entry and initiations - no reservation required
Catering on site